SOFTIGEN® 767 as a solubilizer & penetration enhancer for topical applications
In the topical application of drugs and for their therapeutic success, the development or the selection of the formulation of the active ingredient carrier is of crucial importance. The excipients used play a key role in delivering active ingredients into the skin with the desired release profile. Moreover, the aesthetic, cosmetic and organoleptic properties of a semi-solid dosage form also contribute directly to the success of the therapy if patients like using it.
IOI Oleo GmbH is committed to the production of lipidic excipients of the highest quality, which have been used in the pharmaceutical industry for decades. The multifunctional product SOFTIGEN® 767 solubilizes active ingredients and at the same time has a moisturizing effect − an optimal combination for topical formulations.
In hardly any other application is the combination of function, regulatory compliance and pleasant skin feel as important as in drugs for topical application. This dosage form is very popular because of the local administration. At the same time, however, especially in the treatment of chronic diseases, the selection of excipients in the formulation must be checked very carefully. A balancing act must be achieved between caring properties, comfort and high effectiveness of the drug.
Fields of application of our lipid-based excipients
Emollients (carrier for lipophilic APIs with high stability)
Special cream bases (moisturizing, nourishing active ingredient carrier for topical formulations)
Water-free formulations (Read all about it in our post "Anhydrous formulations for topical use")
Emulsifiers (oil-soluble O/W emulsifiers for oil-water formulations)
Viscosity regulator (structure generator for influencing consistencies)
Solubilizers and penetration enhancers
SOFTIGEN® 767 as a solubilizer and penetration enhancer
Various studies show that the majority of API candidates entering clinical trials as NCEs (new chemical entities) do not reach market maturity in a finished medicinal product. Besides a lack of efficacy and toxicological concerns, insufficient bioavailability significantly reduces the chances of successful market approval (link to an article in ScienceDirect).
FORMULATOR
For clear liquid, water-based formulation
Perfect combination of high performance (HLB ~ 14) and mild skin caring
Suitable for use in the preparation of SEDDS
QUALITY
Listed in Ph. Eur.
Approved in numerous pharmaceutical products
From GMP certified and FDA registered production
PRODUCTION
Safe profile raw material
Requires low dosage
Leave-on: 0.5 to 5.0 %
Rinse-off: 2- 10 %
PATIENT
Made from selected natural and synthetic raw materials
Well tolerated even on eczematous skin
Skin caring and refatting agent with light skin feel
With the combination of good sensory properties and surface activity, SOFTIGEN® 767, as a multifunctional ingredient, can improve the bioavailability of modern active ingredients. In addition, the pleasant feeling on the skin increases patient compliance and thus the optimal effectiveness of the drug.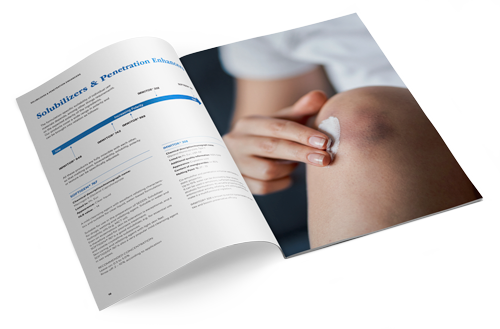 Janine Harnik
Janine Harnik is Product Manager Pharma at IOI Oleo GmbH. With altogether more than 15 years of experience in Sales and Product Management in the areas of Phamaceuticals, Cosmetics and Nutrition, she has a comprehensive view of the business. She finds the wide variety of applications for our vegetable-based specialties particularly fascinating. Instruction leaflets, INCIs and ingredient lists are all read closely wherever the opportunity arises – after all, you never stop learning. In her leisure time, Janine has always been an enthusiastic volleyball player and when she is not on the volleyball court with her team, she enjoys spending time with her family.