SheEnvisions – How our Marble Kiss Lipstick became "La Cameroonaise"
Current global events show how valuable and important it is that there are people who, full of devotion and charity, want to make our earth a little bit better. One of these fascinating people is the young Cameroonian Ingrid, who is completing a master's degree in "Pharmaceutical Biotechnology" in Hamburg and worked in our IOI CARE Studio as a working student. When she learned from us how theoretical chemistry is applied in practice, she came up with the idea of imparting this knowledge in Cameroon to students, who have only few opportunities to use their knowledge. Today we would like to introduce you to the "SheEnvisions" project, which was launched together with the non-profit organization "Sustainable Growth Projects".
When their vision emerged of creating a world with equal opportunities for everyone, the just 16-year-old founders of the Sustainable Growth Projects e.V. were on a trip to Ghana and Togo. In 2020, that idea became a reality. Since then, the ambitious and empathetic team has started sustainable projects to help people in the Global South and in economically weaker regions.
Olivier Atanley, founding member and chairman, is pursuing a vision with Sustainable Growth Projects e.V.:
"Everyone has a special talent. However, a lot of people are not lucky enough to live in a region where there are opportunities and resources to promote this talent. We want to change that through our non-profit association. It is very important to us to show transparently which projects the donations go to and that each individual project creates lasting added value."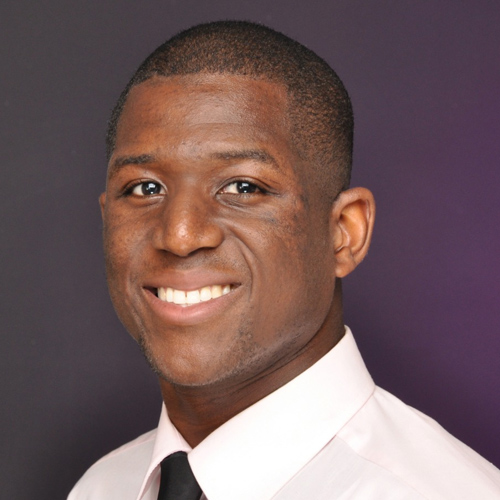 Olivier Atanley
Founding member and chairman of Sustainable Growth Projects e.V.:
Thanks to a fortunate circumstance, lively and fun-loving Ingrid Djouka Tenekam found her way to our CARE Studio, where we offer working students the opportunity to immerse themselves in the beautiful world of cosmetics. In the CARE Studio, Ingrid experienced, among other things, how a large number of different lipsticks can be made with just a few selected ingredients, a heating plate and a lipstick mould (we are talking about our Marble Kiss Lipstick, for example).
Ingrid was already involved in various organizations for charitable projects and got to know Sustainable Growth Projects e.V. through friends. In our CARE Studio, she came up with the idea of introducing young students in Cameroon to the knowledge of how lipsticks can be made. With simple means, young people could be given the opportunity to build up a livelihood.
At Sustainable Growth Projects e.V., Ingrid's idea was immediately welcomed. Within a few months, the team organized the trip, selected raw materials and equipment and collected the necessary small change in the form of donations.
In December 2021, she taught theory and practice to almost 380 students at four universities in Cameroon and produced lipsticks with simple means. A lot of improvisational talent was also required, as some scales and other equipment were missing. Together with the teachers and students, however, these small obstacles were also overcome.
The young students were so enthusiastic about the lipsticks that they immediately started developing business ideas. A student named the recipe "La Cameroonaise" and has been dreaming of making a living with lipsticks ever since. And it didn't stop with lipsticks; sun protection products and lip balm formulations have also been discussed …
The pictures that were taken on site can only give us an idea of how valuable this time was for Ingrid. She is now back in Hamburg after a month's stay. However, the experiences and the good feeling of having initiated something will remain forever. She is already planning further visits to Cameroon and would like to expand the projects around "SheEnvisions". We are fascinated by young people who stand up for a good cause with so much passion and are very happy to have been at least a small part of this project.
Would you like to support the next projects?
Take a look at the association's homepage to find out more about the ongoing and planned projects of Sustainable Growth Projects e.V. (Click here for the homepage)
Do you work at an educational institution and would like to introduce your pupils or students to the beautiful world of cosmetics? Feel free to contact us at personalcare@ioioleo.de with the subject "education to touch" for samples.
Aurélien Tahon
Aurelien Tahon is Head of Application Development and Technical Product Management Personal Care at IOI Oleo GmbH. He is a graduate of the Hamburg University of Applied Sciences, where he received a degree in Chemical Engineering . Aurelien worked in various positions (Hair Care formulator, R&D Raw Material Scouting and Global Strategic Procurement) within the Beiersdorf group for 15 years before joining IOI Oleo GmbH. He is passionate about music and loves to spend time with his 3 daughters.