MIGLYOL 8810 – Walking on Sunshine
Those familiar joys of spring  are back,  our skin longs for the sun, the days are finally getting longer and warmer again. And the summer-sun-good-mood evergreen "Walking on Sunshine" has been part of every summer since 1985 – just like MIGLYOL® 8810.
A day at the lake is like a short holiday. Just load towels, a picnic and your best friends into the car, turn on Walking on Sunshine and you´re good to go. Soak up plenty of sunshine and cool off in the water in between – there is simply nothing better. But as  pleasant as sunbathing is, sun protection shouldn't be neglected.
Everyone knows the kind of sun lotion that attracts  sand and sticks to the skin like an oily film. These are precisely the challenges that every formulator faces:
For good protection, a sunscreen should have a high sun protection factor (SPF)

It must not be oily and sticky

It must be easy to apply evenly and be absorbed quickly

The formulator must ensure the production of a safe and UV stable product

The sun lotion should protect our skin, but also be good for nature and therefore quickly biodegradable, and it must not endanger aquatic life

And, what is more, it should contribute to the current trend towards naturalness and sustainability
The high polarity of MIGLYOL® 8810 facilitates the solubilization of crystalline and non-crystalline UV filters and enables a better sunscreen product. Tests have shown that very high concentrations of the common UV filters (BP-3, BMDBM, EHT, DDHB) can be incorporated into formulations – far more than required by law. Due to its polarity, MIGLYOL® 8810 also contributes to keeping UV filters constant in solutions and to better SPF retention after sunbathing. The special feature of MIGLYOL® 8810 is its lightness. The short-chain molecule is neither oily nor sticky and acts almost like water.
The low viscosity ensures rapid spreading on the skin, which promotes the easy and even distribution of the lotions and  creates the light skin feel. As a result, our raw material can be used not only in creams and lotions, but also for sprays. A nice side effect for formulations is that MIGLYOL® 8810 is almost transparent and odourless and can be used in a wide pH value range of 4.5 – 7.5.
The universal application of the product is reflected in many other benefits:
Miscible in alcohol (for anhydrous trend formulations)

MIGLYOL® 8810 can be processed hot or cold

The raw material does not oxidize, so, no antioxidants are needed

It is not a hazardous material, which makes it safe for transport and production

It is still liquid and pumpable at temperatures lower than -10° C, which makes it interesting for cold production sites as well

Chemical or physical UV filters can be dissolved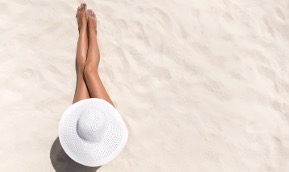 Light, non-sticky sensory

Very polar; enables high amount of UV-filters (high SPF possible)

Safe-to-use formulas, keeps filters continuously & properly dissolved

Contributes to better SPF retention

Readily biodegradable and non-toxic to aquatic life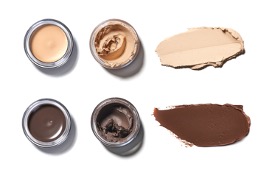 Good pigment wetting properties

Enables high amount of powders and pigments

Can enhance yield of color

Potential consequent more homogenous color/ coverage

Potential consequent better cost-in-use

Safe ingredient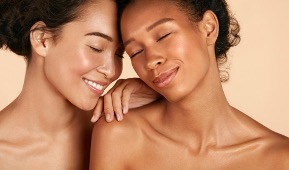 Pleasant sensory

During application: Light, smooth, non-oily, lubricating

Absorption & playtime: Medium to fast absorption, short playtime

After-feel: Dry, velvety, powdery, silky, non-sticky, non-waxy

Non-irritating to skin
And finally, best of all:
MIGLYOL® 8810 has a natural origin (RSPO MB palm oil and rapeseed oil), is readily biodegradable and vegan. The Feel-Good Emollient is safe on the skin and non-toxic to aquatic life.
Insa Waller
Insa Waller is Application Engineer in the CARE Studio. She is a graduate of the Ostwestfalen-Lippe University of Applied Sciences and Arts, where she received an Engineer's degree in Cosmetic and Detergent Technologies. Before joining IOI, Insa worked at LR Health & Beauty, developing skin care products. Insa is fascinated by the world of cosmetics and is always up to date on the latest fashion trends. After work, she is currently doing a Master's course in Sales and Marketing at the Wismar University of Applied Sciences.