IOI Academy – When words become reality
An Award Ceremony as the Crowning Conclusion: On 14 April, the awards were presented for the best project papers on the topic of IOI Academy.
Nine students from Macromedia University Hamburg had been dealing intensively with the topic of "IOI Academy" in the past months.
The presentation of their work results, followed by the award ceremony for the competition which includes a cash prize, took place in front of senior staff members of IOI Oleo GmbH. There was lively discussion and much applause as the creative ideas of all of the groups filled the auditorium with a sense of excitement.  This was a success for all student groups at Macromedia University, who were now able to end their semester with beaming smiles.
How the cooperation with Macromedia University of Applied Sciences came about
Initially, the IOI Academy was just an idea from a strategic workshop and thus merely a title that had to be filled with life. What do we associate with this term? What expectations are linked to it and whom does the IOI Academy address?
An enquiry by Macromedia University as to whether we were interested in an orientation project made us curious to find out what was behind it all. In contrast to an assignment or a classical project paper, in an orientation project students tackle a question provided by an external company in cooperation with the supervising lecturer. Over a period of one semester, they carry out empirical research and market research including expert interviews, perform analyses and develop concepts.
Why was this path chosen?
For IOI Oleo GmbH, commitment in the field of education is active responsibility. Besides the aspect of social responsibility, the advantage of this open approach is that students proceed entirely "without blinkers" and, in their communication and work methods, are only bound by the lecturer's specifications.
"As the orientation projects also have a high score on credit points for the study programme and provide the opportunity to get to know the company and the practical side of work, they are very popular and are characterised by a high level of commitment among the students", says Dr. Holger Liekefett (the supervising lecturer at Macromedia University).
All participants tested negative for COVID-19 in advance.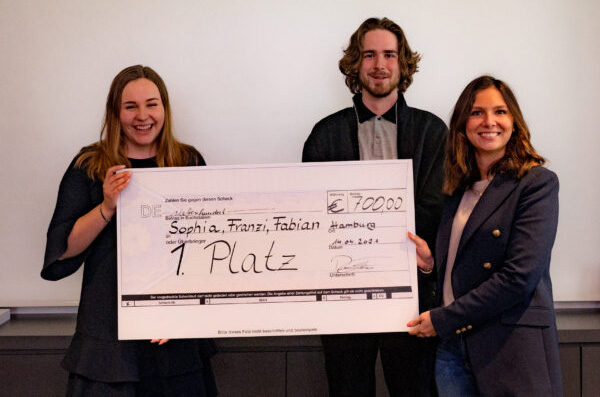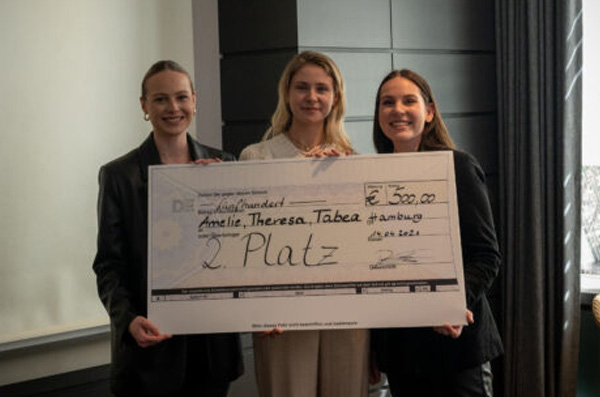 Fresh, critical and constructive
It is the fresh look from the outside that questions things or views them critically from a quite different perspective, presenting them in a new light.
"As a leading supplier of oleochemical specialties, our aim is not only to develop innovative solutions for products and customers, but also to advance new and creative ways in the interaction and communication with our customers",
adds Odile Grahl, Head of Marketing at IOI Oleo GmbH.
Here our focus is on the partnership and cooperation with our customers, their needs, interests and expectations. What do our customers expect regarding services, the provision of information and communication channels? How are we perceived? Where and how can we still improve? Numerous questions that were addressed by the students in the concepts and new approaches.
How is the new path evaluated and what are the next steps?
We are so convinced by the creative ideas and elaborated concepts that we plan to expand and intensify the cooperation with universities in the future.
"I was particularly impressed by the diverse ways in which the topic was approached and implemented by the individual groups. Some of the ideas were so inspiring and professionally worked out that we want to put them into practice in the near future",
says René Fresen, Chief Marketing Officer at IOI Oleo GmbH.
It is therefore not surprising that we immediately decided to create two additional internships for students who will assist us in making the "IOI Academy" become reality.
Look forward to the start of the IOI Academy!
IOI Oleo GmbH
IOI Chemical's German branch is among the leading European suppliers of oleochemical specialties. With more than 300 employees at its headquarters in Hamburg and its two production sites in Witten and Wittenberge, IOI Oleo GmbH produces and sells a broad range of oleochemical products for a large number of industrial applications.