On the way to climate neutrality: IOI introduces the transformation concept
Sustainability and climate protection are firmly embedded at IOI Oleo GmbH. For many years now, we have been taking small and large steps to reduce climate-damaging emissions relating to our business activities. In March, our "Transformation Concept" project commenced, in which we clearly specified the measures we are implementing for the next ten years towards reaching climate neutrality.
For the project, IOI Oleo will receive public funding from the federal office for the promotion of energy and resource efficiency. With this programme, the Federal Ministry for Economic Affairs and Climate Action (BMWK) supports companies in Germany aiming to achieve decarbonisation. The approval of the application underlines the seriousness with which IOI Oleo GmbH pursues this goal.
reduction of greenhouse gases by at least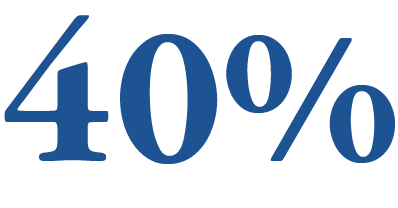 A project team was set up for this project and, in a first step, will analyse the relevant systems and processes at the sites in Witten and Wittenberge. Based on this evaluation and the greenhouse gas balance according to the Greenhouse Gas Protocol, we will determine savings potential and develop a roadmap including technical and organisational measures with which we can achieve a reduction of greenhouse gases by at least 40% in the next ten years.
IOI Oleo GmbH aims at reaching climate neutrality by 2045 at the latest. Our activities are all in line with the maxim that "avoidance and reduction come before compensation". IOI Oleo does not follow purely mathematical climate neutrality with voluntary CO2 offsetting through climate protection projects. Furthermore, the methodological approach and the data from the greenhouse gas balance are checked by an external expert.
Climate and environmental protection has been an integral part of our day-to-day activities and is embedded in our organisation in various environmental and energy standards such as EMAS and ISO 50001. IOI Oleo purchases exclusively green electricity and has been able to reduce its CO2 emissions by 35 % in the past seven years (base year: 2016) through targeted measures. The increased procurement of sustainable raw materials contributed to this result.
The "transformation concept" also accompanies the activities with which we get internal and external stakeholders on board. We provide regular sensitization, information and inclusion on these topics via various communication formats. The cooperation with our customers and suppliers is of great importance to us and we advocate dialogue and sustainable action in the value chain, for instance through the Pharmaceutical Supply Chain Initiative (PSCI). Our joint efforts lead to products with a lower CO2 impact; in this way, we contribute actively to limiting the global temperature rise.
Nicole Oldekamp
Nicole Oldekamp is Head of the IMS and Sustainability Department at IOI Oleo GmbH. Her outstanding expertise in the areas of quality management and integrated management systems, with an emphasis on continuous improvement, is invaluable in the management of the Transformation Concept for IOI. With her wealth of experience from diverse industries and the rare award to "Certified Business Process Professional", she drives improvement and change projects at IOI forward. When Nicole is not busy accompanying IOI on the way to climate neutrality, she enjoys being outdoors, either on foot or bike.