HAPPY BIRTHDAY TO US: 5 YEARS IOI Oleo GMBH
2016 – the year of the Panama Papers, the British Brexit vote, the Summer Olympics in Rio de Janeiro and in which Barack Obama was no longer President of the United States. For us too, 2016 was a special year! The industrial division of CREMER Oleo GmbH & Co. KG passed over to IOI Group from Malaysia; IOI Oleo GmbH was founded, with the production sites in Witten and Wittenberge and the new headquarters in Hamburg. We celebrated the 5th anniversary of IOI Oleo on 16.02.2021. Happy Birthday to us: Wittenberge, Witten und Hamburg.
Unfortunately, it was not possible to have a big birthday party under the current circumstances.Nevertheless, the occasion called for a worthy celebration: Our Management Team visited our 300 staff members at the three locations within the scope of a roadshow, bringing small gifts for our teams with them.
Apart from the festivities, the focus was on our vision and corporate values, as well as our strategic orientation up to 2025.
The past few years have been full of new impressions; we have gained experiences and become acquainted with new colleagues and structures, while at the same time establishing our corporateprofile, found numerous solutions for our customers.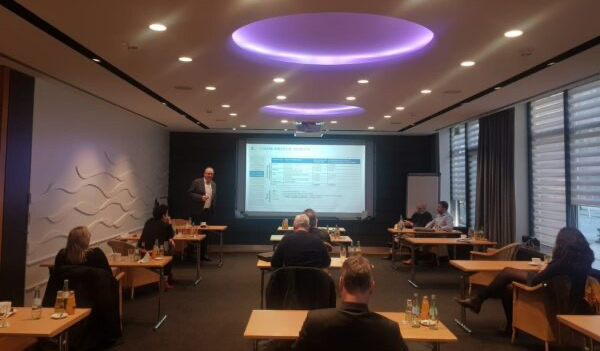 Five years of development, continuous improvement, and success. We are particularly proud of:
the development of innovative products and new formulations in our Research and Development departments at our locations,
the new, fully automatic API filling plant in Witten,
the construction of the new storage tank facility in Wittenberge,
the opening of our Care Studio in Hamburg,
the numerous satisfied customers who are part of our company's success,
our market position as one of the leading suppliers of oleochemical specialties.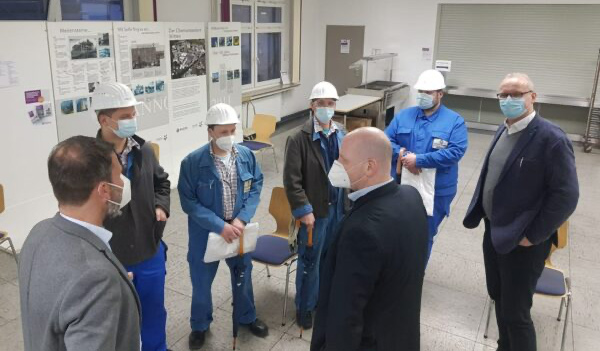 When we talk about IOI Oleo GmbH's birthday, we must not forget that our Wittenberge site is much older: The factory was already built in 1938. One of the most important events was the step into oleochemicals in 1991. That was exactly 30 years ago – another reason to celebrate. Today, the production site is one of the largest MCT manufacturers in Europe.
We are convinced that the path we have taken is the right one and our development is not only important for us, but also for our customers and partners. We want to stay true to this approach and will continue to focus on our progress. Our aim is to become even better and make our partners' goals our own.
Whether as a reliable solution provider for our customers or with an even greater emphasis on sustainability – we are far from finished. Look forward to the next five years of IOI Oleo GmbH!
Odile Grahl
Odile Grahl is Head of the Marketing department at IOI Oleo GmbH. Following her studies in Law and Business Administration in France, her curiosity led the French native to Germany. Through her willingness to explore new paths and work with different people, and her fascination for customers' products and needs, Odile gained relevant experience in the areas of BtoB and BtoC in a variety of positions, both in medium-sized structures and international groups (Henkel and Beiersdorf). She finds stimulation in architecture and design and relaxation in painting with acrylics, cooking or yoga…. The world of fragrances has been a special inspiration to her for many years now.